Pamela and Nathan are an amazing couple from Houston. From our very first phone call, I felt a connection to these two. Their love for each other is palpable, and the joy that that brings them extends to everyone else they come in contact with. We were so incredibly honored that they entrusted us with the design and execution of their special day!
Pamela wanted to bring some sparkle and glamour to the rustic venue they had chosen (Brodie Homestead), and we were totally on board! We always talk with our clients about not trying to copy a wedding they saw on Pinterest or Instagram, but rather take elements from those pictures, identify what about them they love, and then allow us to help them truly make it their own. When your guests walk into your reception, they should really feel like it represents you as a couple, and I really feel that that's what we were able to accomplish here! By using lots of greenery, fabric, candlelight and some extra sparkle, we created a warm and inviting environment that complimented the warmth these two give off in their personalities!
Pamela is Mexican, and Nathan is Cambodian. They kicked off their wedding weekend with an amazing traditional Cambodian (Khmer) ceremony full of love, light, and lots of amazing color!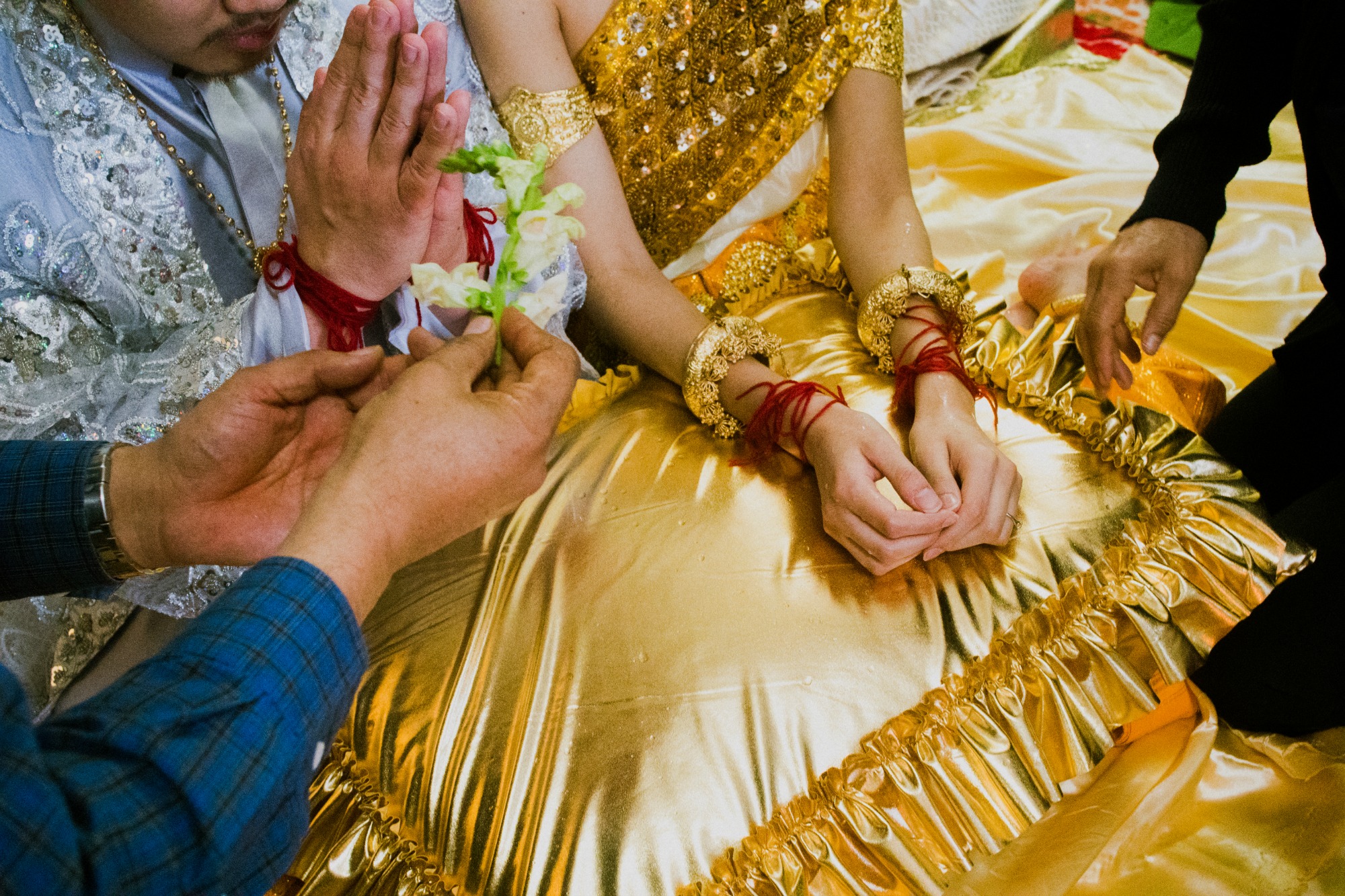 The celebration continued on Saturday afternoon at St.Austin Catholic Church, where Pamela and Nathan had an absolutely beautiful ceremony surrounded by friends, family, and even a stuffed dog that Pamela has treasured since childhood (he even got his own boutonniere!).
After a gorgeous ceremony, the couple and their wedding party took advantage of the basketball court behind the church to relax and have some fun, which resulted in some of the coolest pictures we've ever seen. They took in some of the gorgeous sites around Austin, and enjoyed the break before the reception!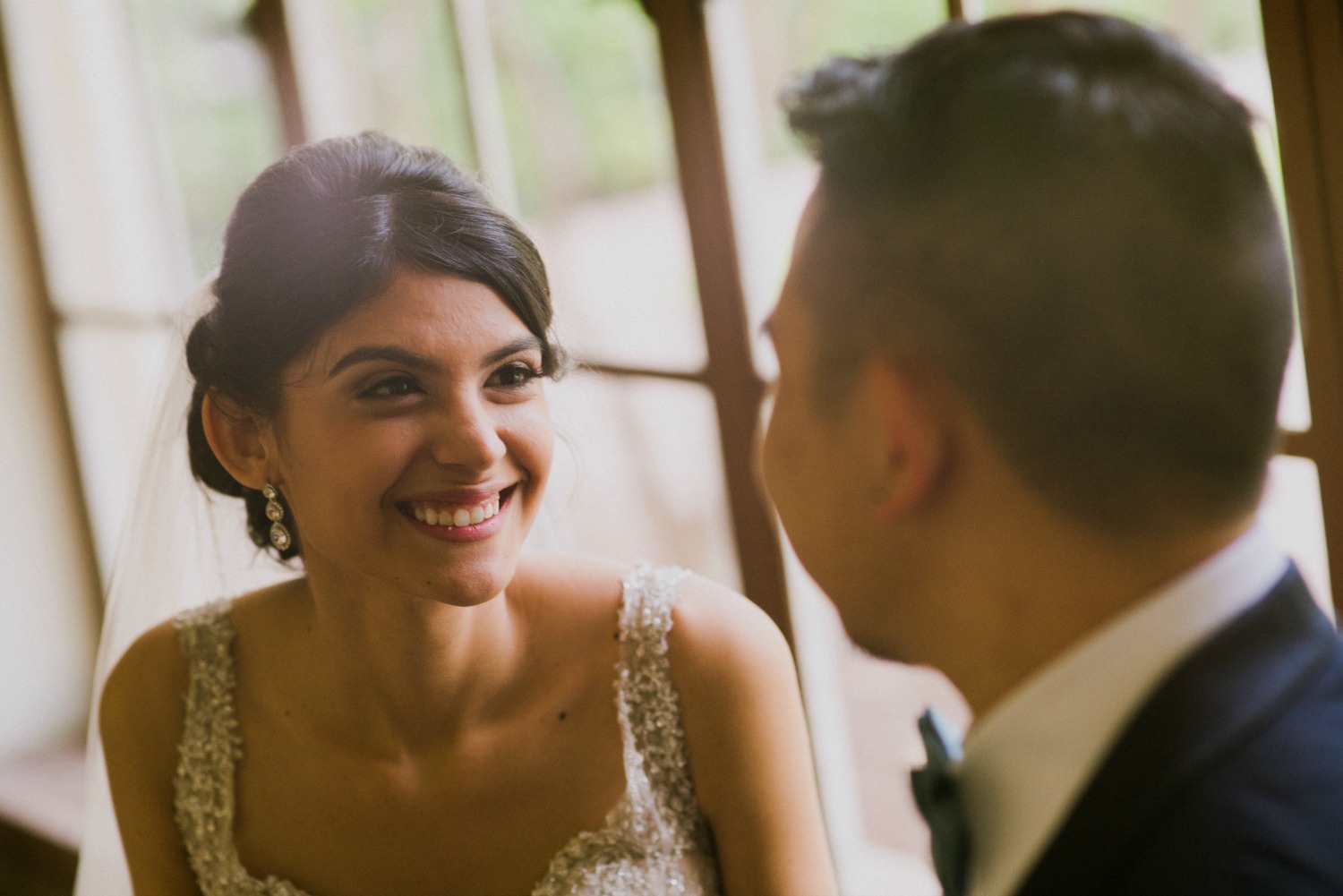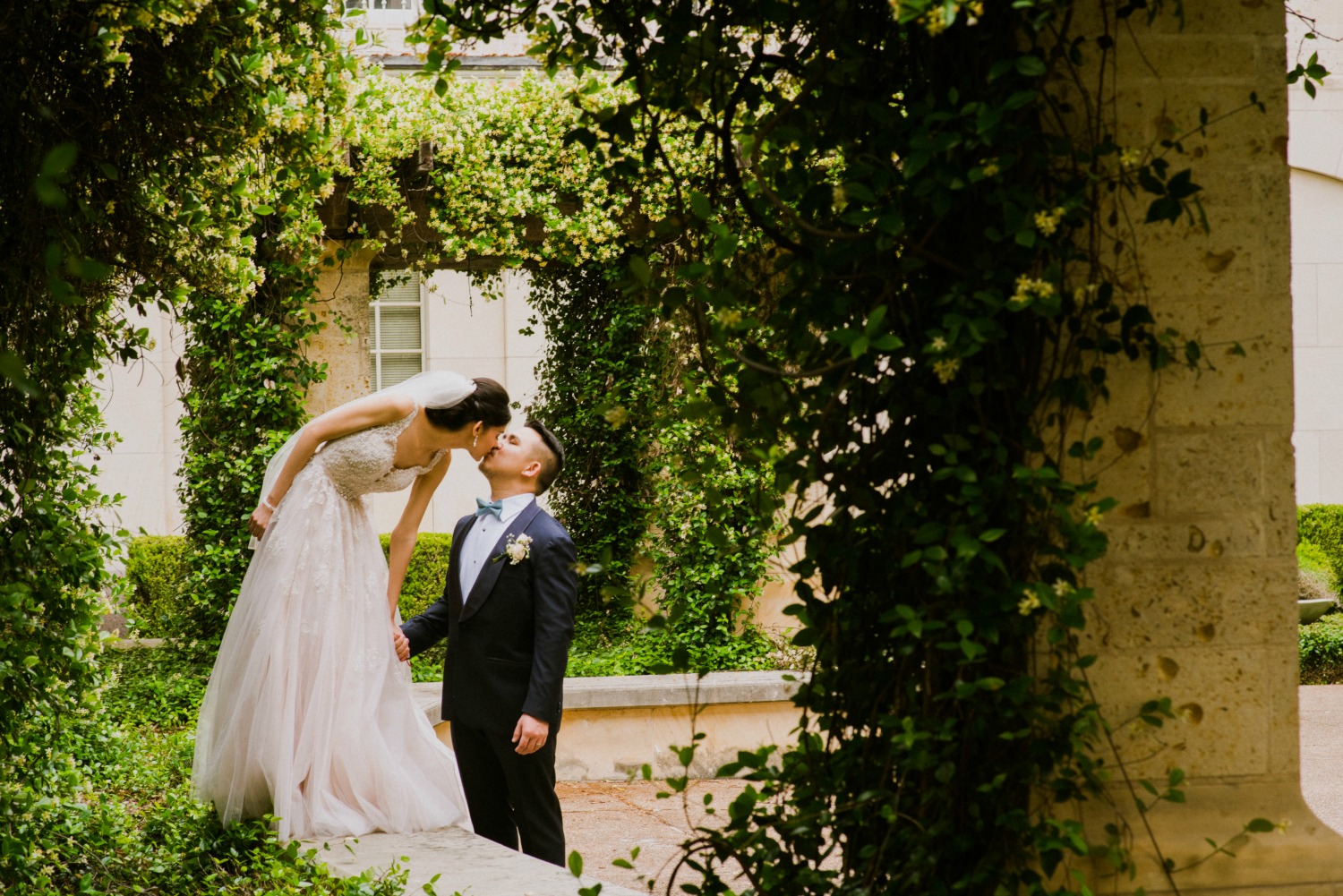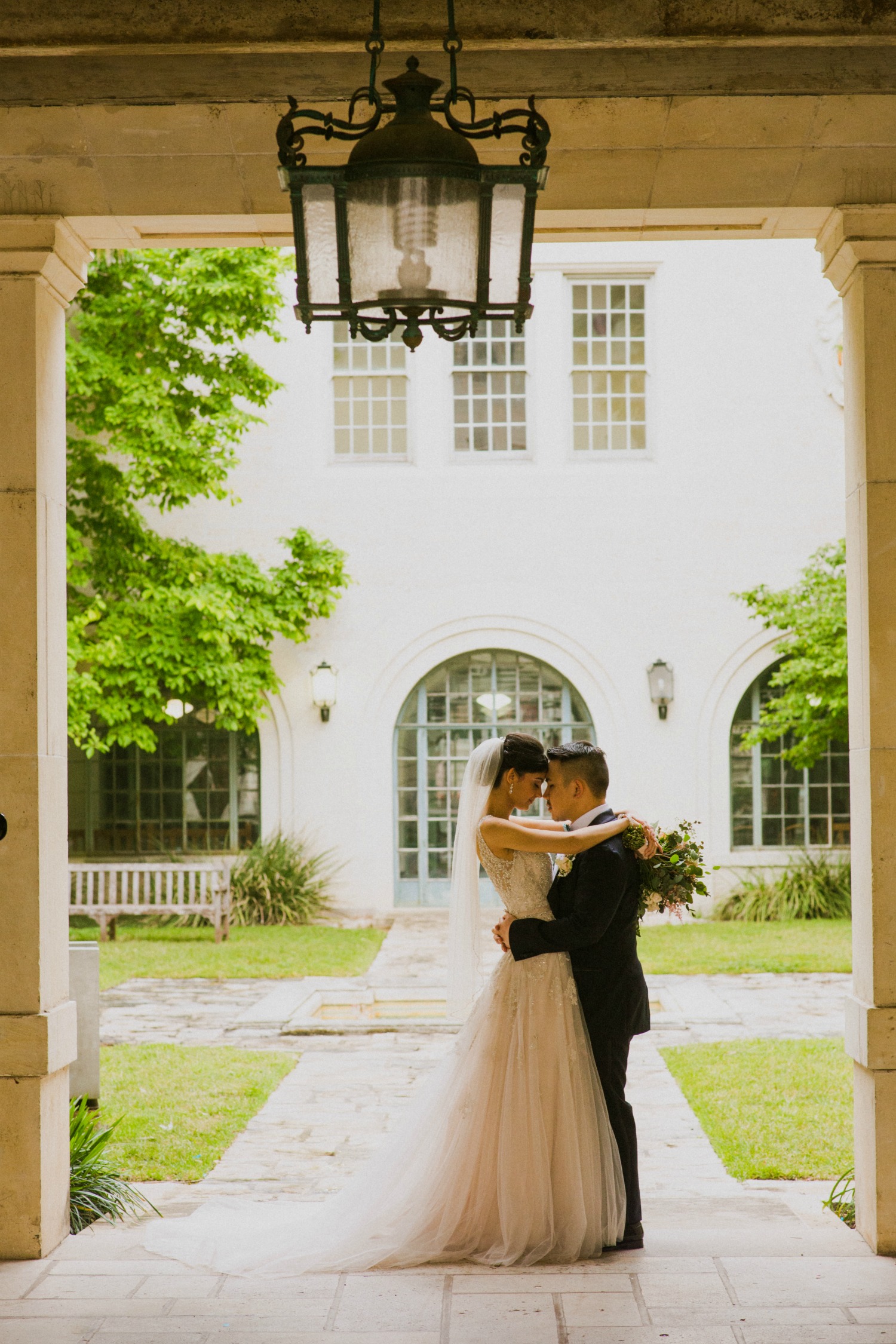 While the wedding party blew off some steam shooting hoops, we got busy getting the reception room decorated! The focal point of the room is an amazing stone wall. We've seen some amazing things done there, and wanted to create something equally amazing for Pamela and Nathan that was totally unique to them, which resulted in a very cool series of wreaths and hoops with lots of lush greenery. It served as the perfect backdrop for their beautiful sweetheart table!
Nathan got all of his groomsmen an amazing gift in the form of a personalized drawing with each of them as a different Marvel character. One of Nathan's groomsmen even made a Golden Fist cake to go along with the theme! How incredibly cool is that??
Their guests danced the night away and the smiles never left Pamela and Nathan's faces. We were so lucky to have been a part of their special day and wish them a lifetime of happiness!!
Check out a few more of their pictures below!